Dnsmap.io service usage
As it is stated, Dnsmap.io provides free dns lookup service for checking domain name server records (A, AAAA, CNAME, MX, NAPTR, NS, PTR, SOA, SPF, SRV, TXT) against a randomly selected list of DNS servers in different corners of the world.
Let's check, how it works using our Smart UI FlexBalancer Example, 'mysmart.89f659.flexbalancer.net', that we have created before.
We should check its CNAME records and ensure that those are:
'akapage.myawesomepage.net' for Europe;
'cfpage.myawesomepage.net' for the rest of the world.
So we paste 'mysmart.89f659.flexbalancer.net' and select CNAME as a record type: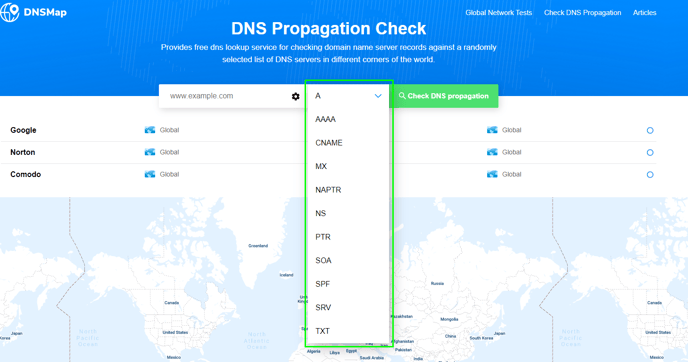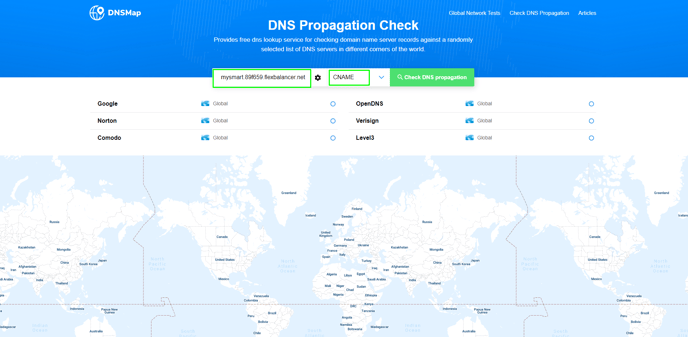 Now, we press 'Check DNS Propagation' and get the result: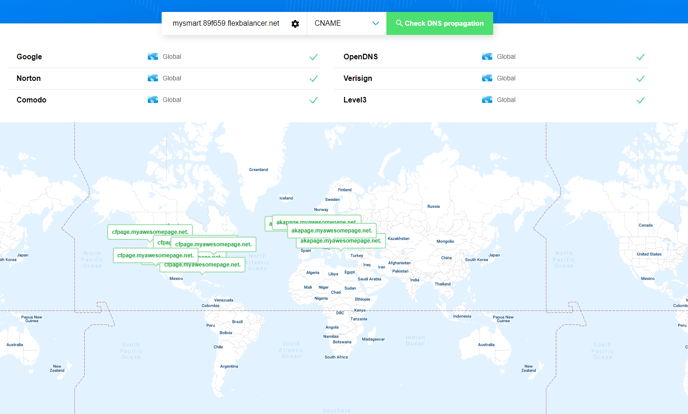 Everything works as expected: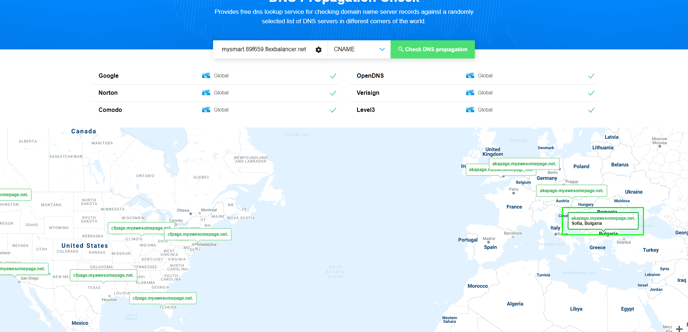 So, now we know:
that our FlexBalancer works fine;
how to use Dnsmap.io service.
You may want to use the service a lot, and its usage is limited for guests (unauthorized) visitors. In this case you should auth with your PerfOps API key :




Notice, that API credits will be consumed, so if you need more than provided by your plan - you can buy additional Credit packs or contact our team to discuss a Custom plan.