Sign-up process guide (no credit card needed)
At the PerfOps Panel page press `Get a free account` button: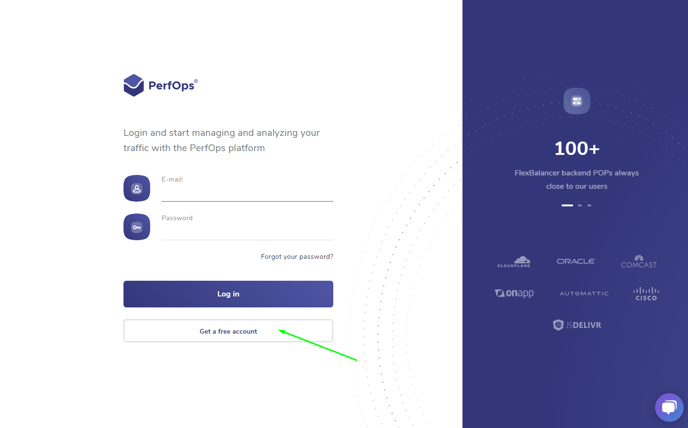 Provide your first-last names, email, type the desired password twice: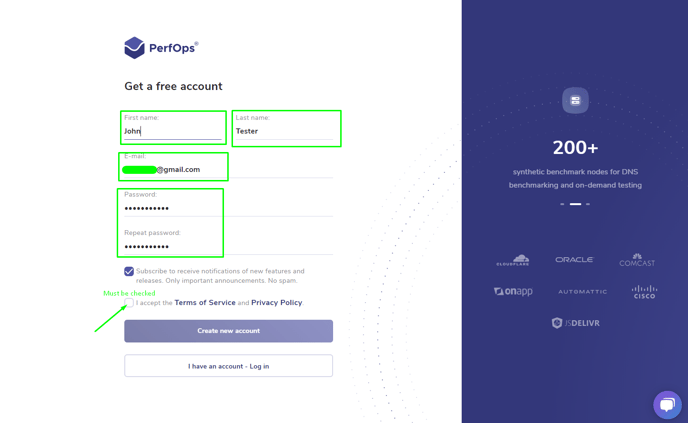 Do not forget to accept the Terms of Service!
Now, press `Create new account` button: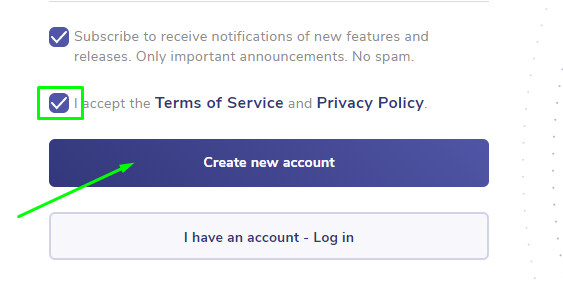 Congratulations!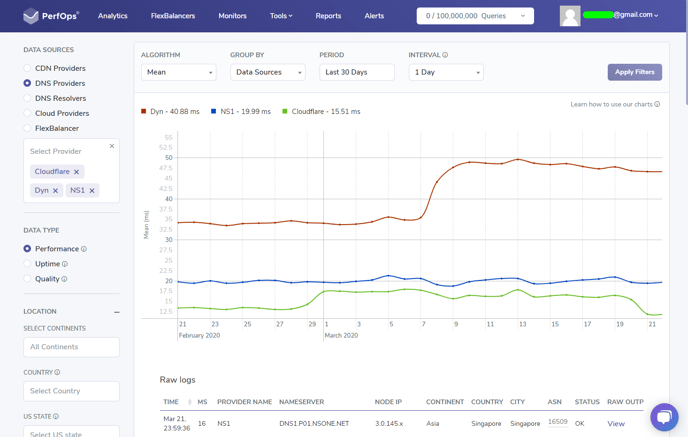 Now you have access to DNS Load Balancing, Providers Analytics and other PerfOps Magic Tools!