How to create a new Monitor
If you need to check 'the health' of your site - you can use Monitor Utility. It is simple.

The popup window will appear.
You should select the protocol type, your endpoint to monitor and add the Monitor name.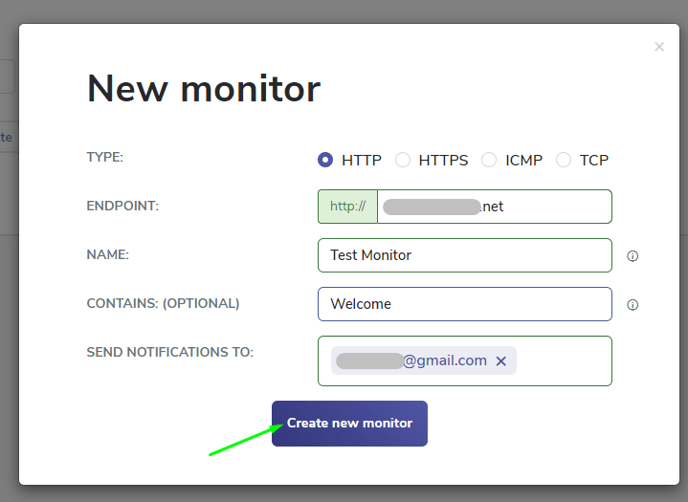 The field 'contains' is optional - it can be used to check that your page responds correctly (in the example above - it must contain the word 'Welcome').
And the last field is the email for notifications.
Now you can see that your Monitor is added and works:

Now, when your resource goes down - you will receive alert letter, like: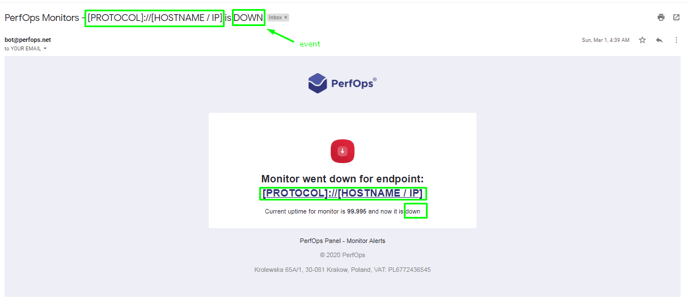 And when it is up: