How to edit your Monitors
Go to the Monitors page and press the edit button:

You get the popup where you can change everything related to your Monitor.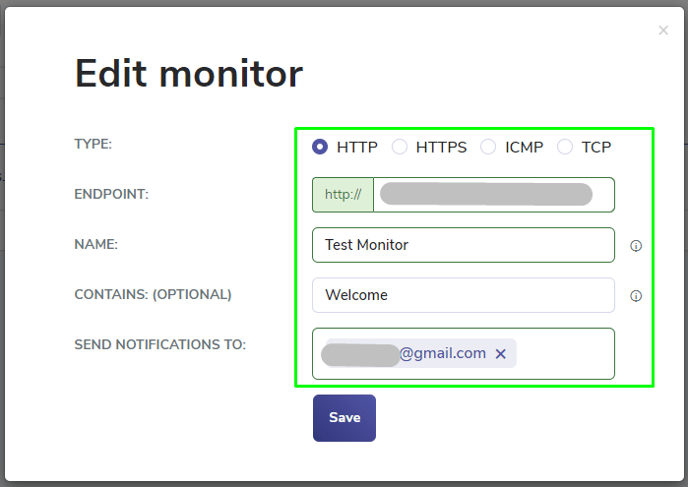 Let's change the Monitor type to TCP: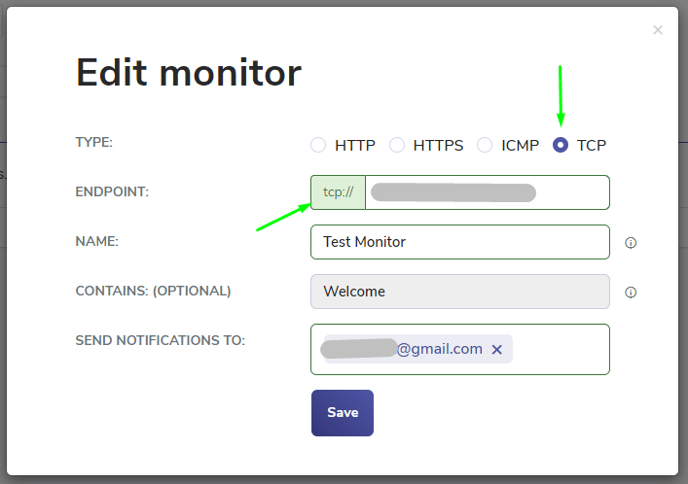 Notice, that endpoint protocol has also changed and 'CONTAINS' field has become disabled (because of TCP protocol).
Press 'Save' button and you can see that now it shows 'tcp://' at the endpoint:

Important: you can have only 2 Monitors at Essential plan, if you need more - contact our Support team for the 'Custom' plan purchase.