The FlexBalancer Analytics
There are some simple Graphs at the FlexBalancers page, and you can find a lot of useful tools at the PerfOps Analytics page.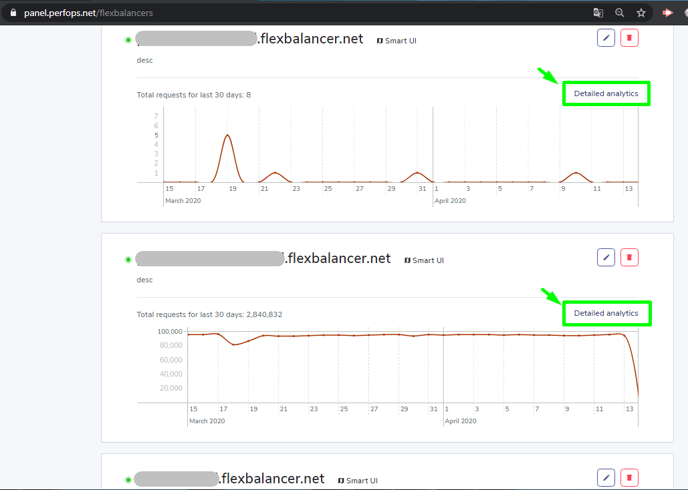 The usage of the Analytics is described in 'How to use PerfOps Analytics' article, and there is more info in 'What are the features of the FlexBalancer Analytics?' article.