Quick guide to the "Custom code" type FlexBalancer options.
So, you have started the creation process, named your new FlexBalancer, selected 'Custom code type',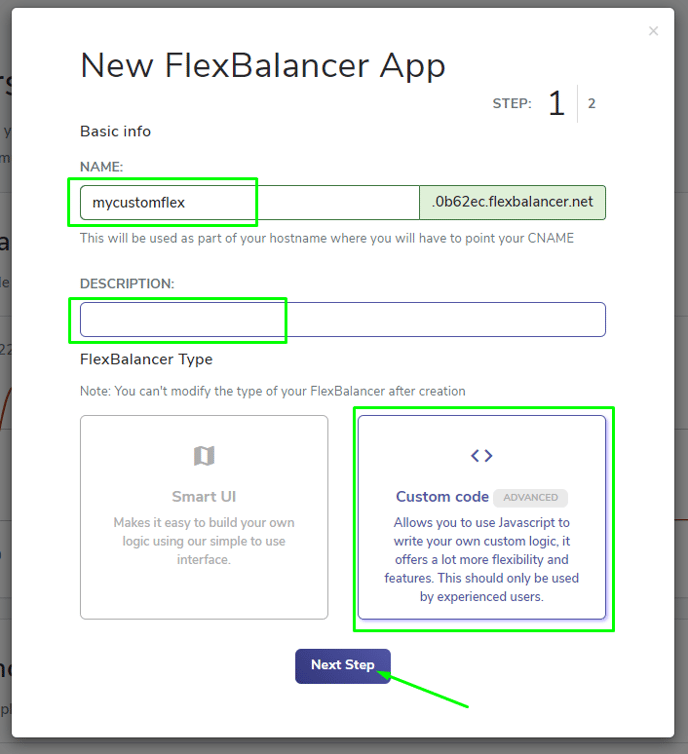 added 'fallback' and TTL and pressed 'Create New FlexBalancer' button.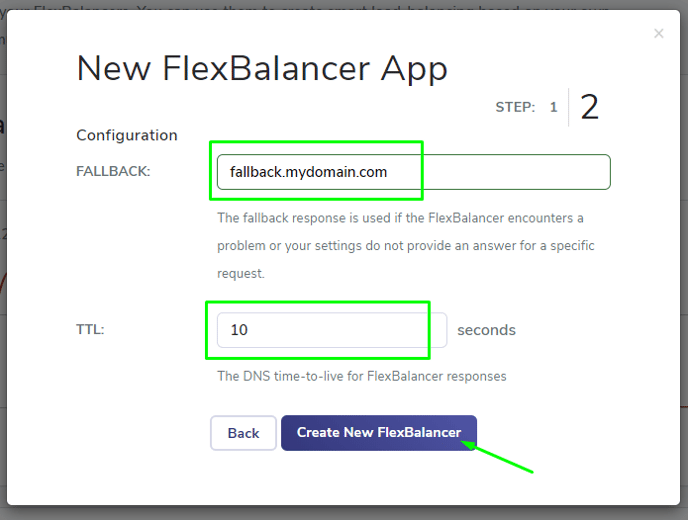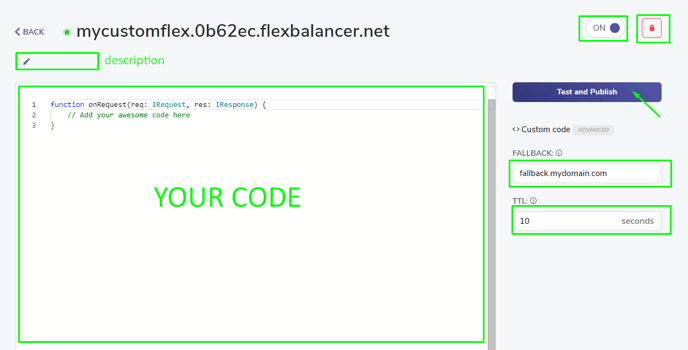 Now you are at Custom FlexBalancer editing page, which is quite simple:
You can edit your description (it is empty in our case, so it is the right time to add some text);
You see previously set 'fallback' and TTL and are able to change those;
You can turn the balancer on/off and even delete it (switch and trashcan at the top-right);
You can test and publish your FlexBalancer.
But the most important and interesting thing is the Custom Code editor. It is based on Monaco Editor and has extremely nice and useful features, such as hints and auto-completion:

So, it 'knows' all functions and types provided by PerfOps Custom Answers API and therefore makes life easier.
And it also checks your code syntax, so you won't be able to save the code with typos:

If you want to find more about the "Custom Code Way" - visit our Custom Answers Wiki and take a look at our Tutorials , Use Cases and Advanced Solutions.