FlexBalancers Analytics Data Specificity
The overview of the whole Analytics page was already made in 'How to use PerfOps Analytics' article, so we will describe only things specific for FlexBalancers Analytics: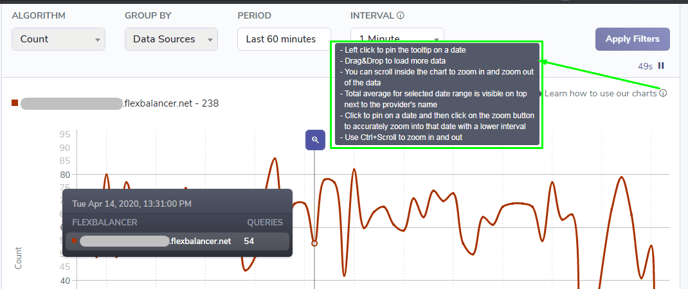 All FlexBalancers are private applications, so only your own balancers are shown and can be selected.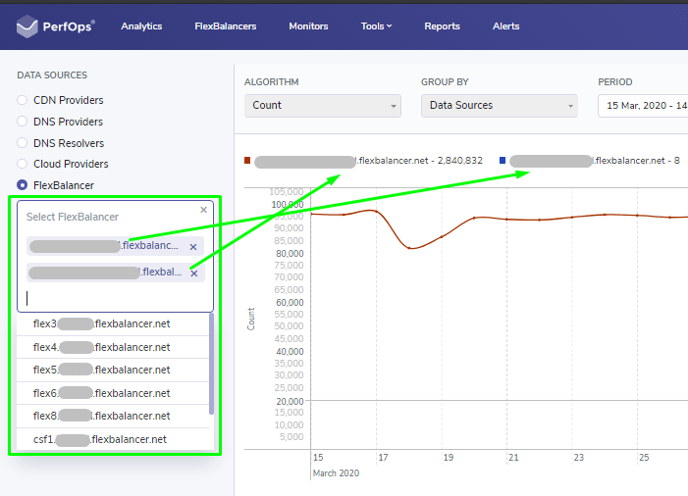 There is only one Data type:
'Queries' - a number of DNS queries that were processed by FlexBalancer.
And you can see raw-logs that provide you with precise info about queries, processed by your FlexBalancers: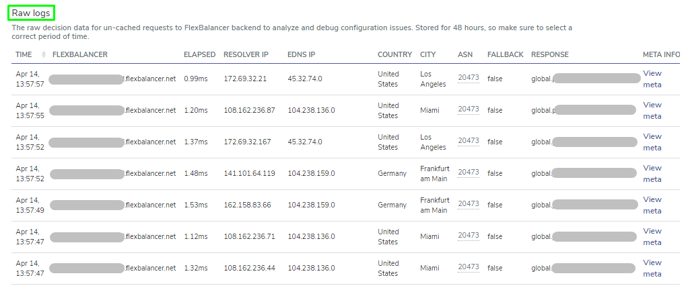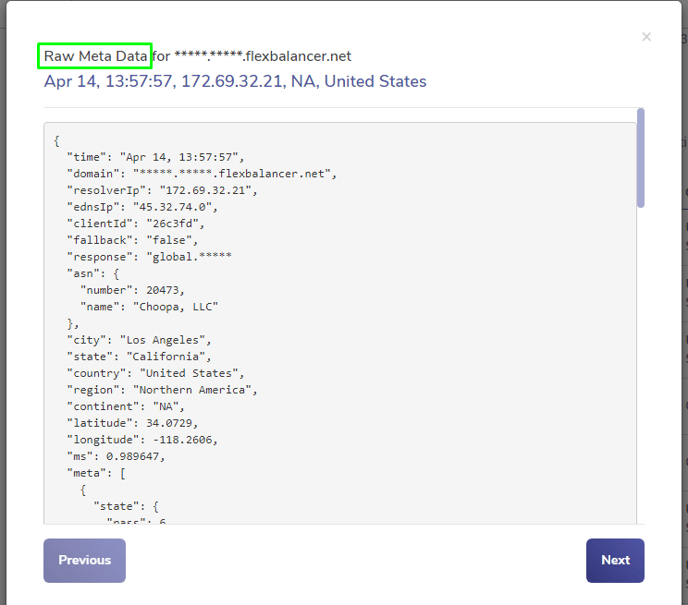 No matter if you have a Custom plan or an Essential plan - you can see graphs with all intervals (Day, Hour and Minute).

Our "Custom" plan also provides ability to use real-time analytics.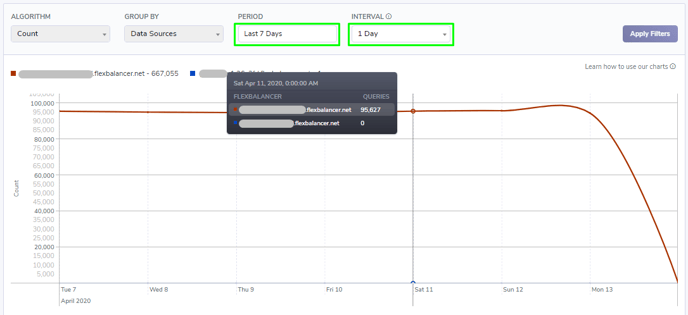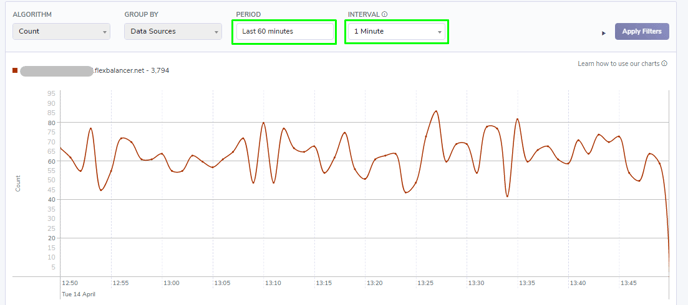 But if you want to increase your Queries or FlexBalancer Apps number - you should contact our team regarding switching to the Custom plan.