DNS Analytics Data Specificity
The overview of the whole Analytics page was already made in 'How to use PerfOps Analytics' article, so we will concentrate on DNS Analytics parameters that are specific for DNS Providers and Resolvers: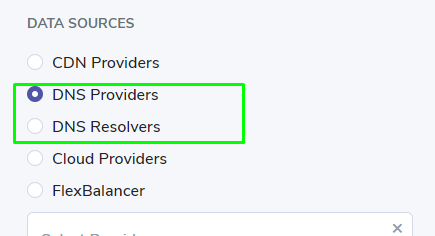 There are three types of Data:
'Performance' - based on data collected by our global network of servers.
PerfOps benchmark tests run every minute from hundreds of locations to
provide reliable data, each name server is queried separately.
'Uptime' - shows provider availability. If a query takes longer that 1000 milliseconds - it becomes marked as timeout. A provider is marked as down only if all
nameservers go down at the same time. If at least one nameserver is 'up' - provider status is also 'up'.
'Quality' - shows the uptime of nameservers. For example, if a provider
has 4 NS and 1 fails then quality is 75% for that location and benchmark.
This means even though the provider is marked as down a real user could
still get an answer thanks to the round robin algorithm used by DNS.
"Quality" does not represent the real uptime of a provider.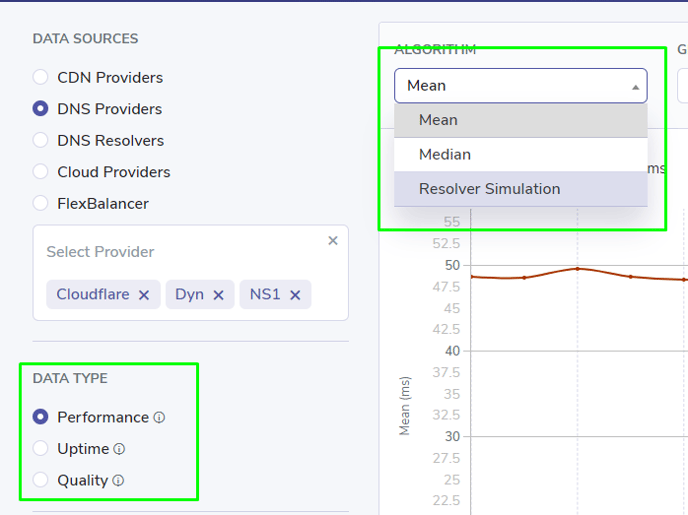 You are able to see graphs for 'the whole provider',




and it you turn on 'NAME SERVERS' switch - you can see it as 'graph per nameserver':




And also, raw-logs that provide you with precise info about every test run by PerfOps servers: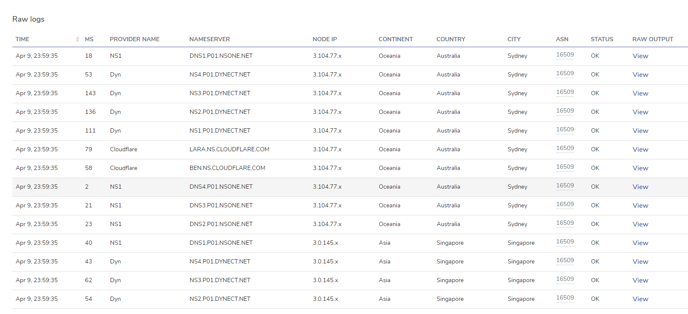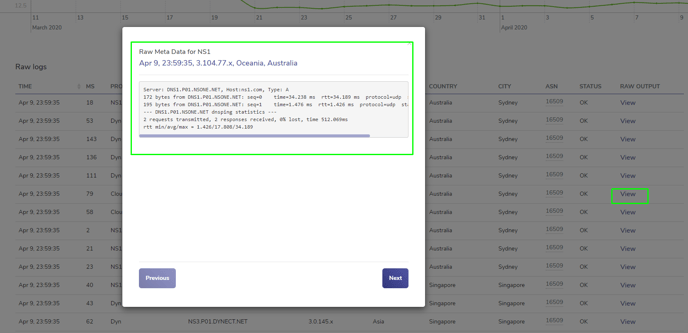 If you have a Custom plan - you can also see graphs with Hour and Minute interval. (Day interval is available to all users with Essential plan).

Our "Custom" plan also provides ability to use real-time analytics.
You should contact our team if you decide to switch to the Custom plan.