Cloud Providers Data Specificity
The overview of the whole Analytics page was already made in 'How to use PerfOps Analytics' article, so we will not repeat ourselves and will take a look at Cloud Providers Analytics parameters that are specific for that providers type: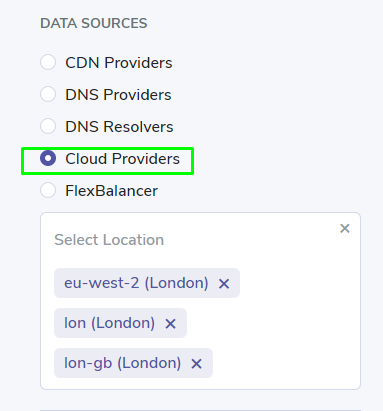 There are two data types for Cloud Providers:
'Performance' - that data is collected by our global network of servers.
We run benchmarks every minute from hundreds of locations to
provide reliable data and directly query each cloud provider location separately.
'Uptime' - if a query takes longer than 1000 milliseconds, it is
marked as timeout.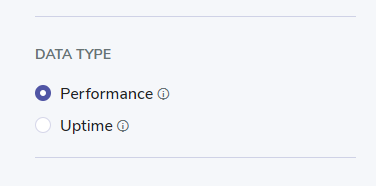 There are also raw-logs that provide you with precise info about every test run by PerfOps servers: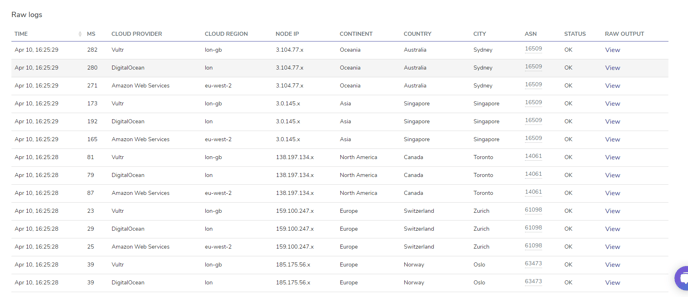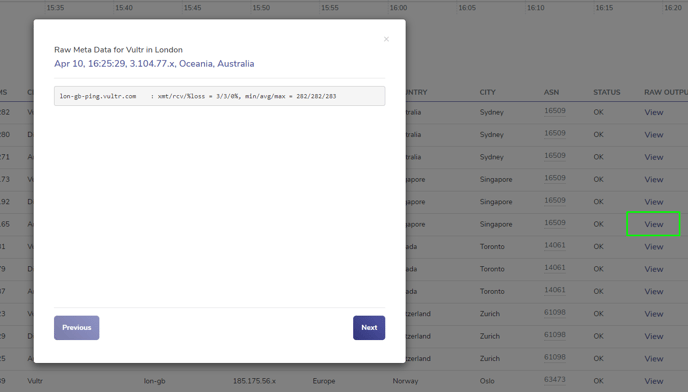 If you have a Custom plan - you can also see graphs with Hour and Minute interval. (Day interval is available to all users with Essential plan).

Our "Custom" plan also provides ability to use real-time analytics.
You should contact our team if you decide to switch to the Custom plan.