CDN Providers Data Specificity
The overview of the whole Analytics page was already made in 'How to use PerfOps Analytics' article, so we will not repeat ourselves and will take a look at CDN Analytics parameters that are specific for CDN Providers: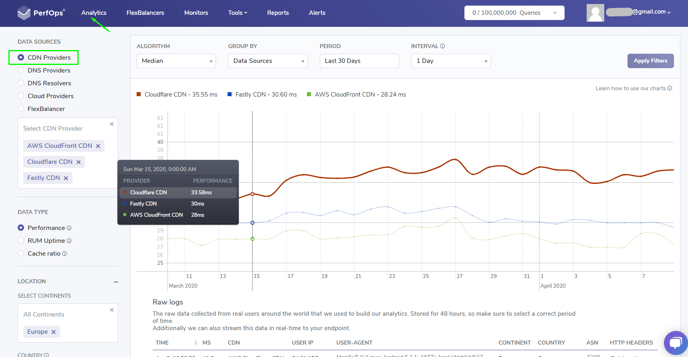 First, Data Types. CDN Providers have three Data types:
Performance - data is based on billions of benchmarks executed by real users all around the world (RUM).
RUM Uptime - shows the uptime of CDN providers as measured by real users. Due to bad Internet connections this number can contain false positives. But in general it shows a good representation of the quality of a CDN provider. Note that "RUM Uptime" does not represent the real uptime of a provider.
Cache ratio - we analyze the headers of each response on our benchmarks and based on that data determine if the benchmark was served from the provider's cache or had to be pulled from the origin.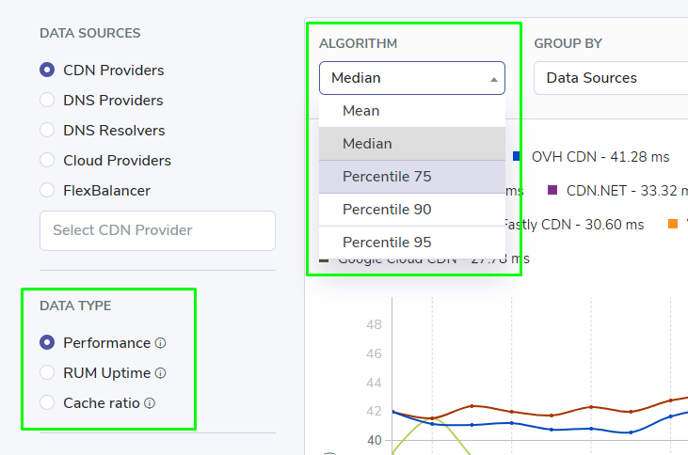 Second, raw logs. CDN raw logs provide you with pretty precise info about every RUM test.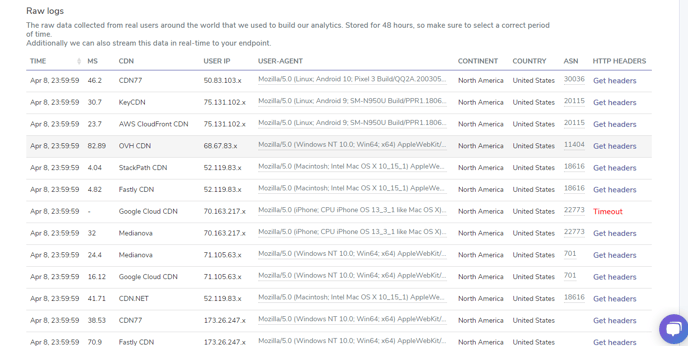 Not only you can see ASN providers info,


but also get headers information for every RUM test!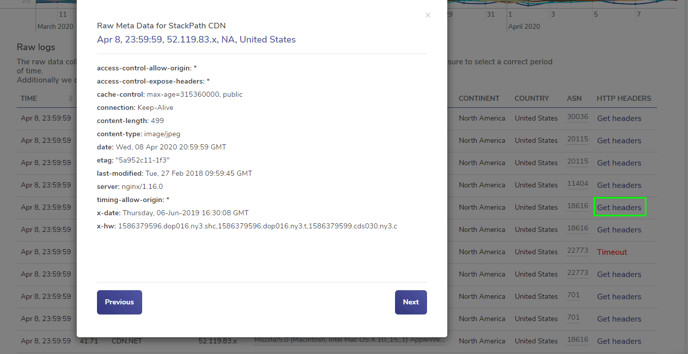 Third, if you have a Custom plan - you can see graphs with Hour, Minute, and even with a Second interval. (Day interval is available to all users with "Essential" plan).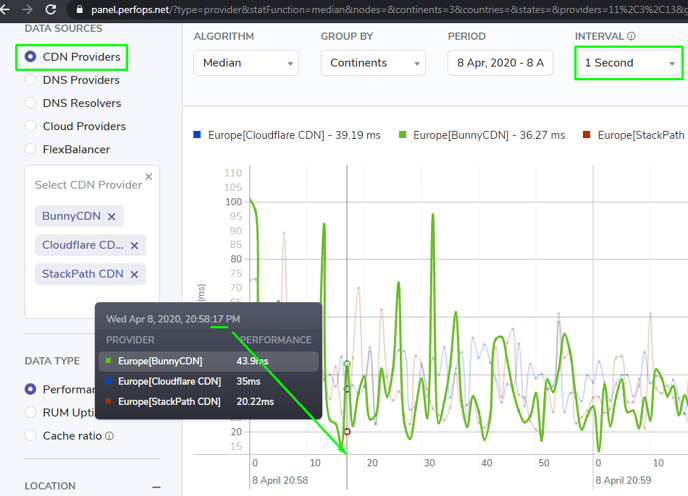 Our "Custom" plan also provides ability to use real-time analytics: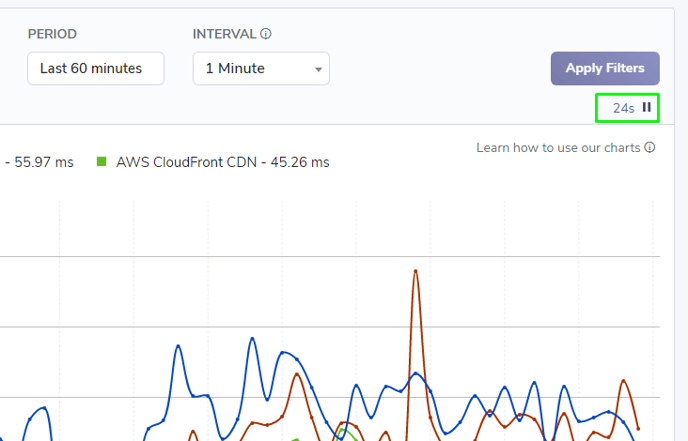 Contact our team if you decide to switch to the Custom plan.